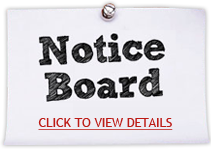 Follow Us
Objectives of Psychology Resource Centre
The institution provides training in the psychological foundations of education, research methods, and the practice and science of counseling psychology, school psychology, and special education.
Faculty and students provide leadership and consultation to the state, the nation, and the international community in each area of educational psychology.
The institution's scholarship and teaching enhance professional business practice in schools and colleges, community mental health agencies, business and industrial organizations, early childhood programs, and government agencies.
Research in educational psychology advances scientific knowledge of those processes and their application in diverse educational and community settings.